The Orange County Association for the education of Young Children (OCAEYC) is a proud Affiliate of The National Association for the Education of Young Children (NAEYC), dedicated to representing early childhood educators in Orange County, California.
OCAEYC

OCAEYC is a critical part of the early childhood education system in Orange County, California. We work with our partners to make sure early care and education providers have access to quality training and information, a professional and social network of colleagues, and local savings and services. Most of all, we are working to create a community of leaders that will keep early educators connected, inspired, and supported. Thank you for nurturing and educating Orange County's youngest children. The work that you do is extremely critical to the future of this community.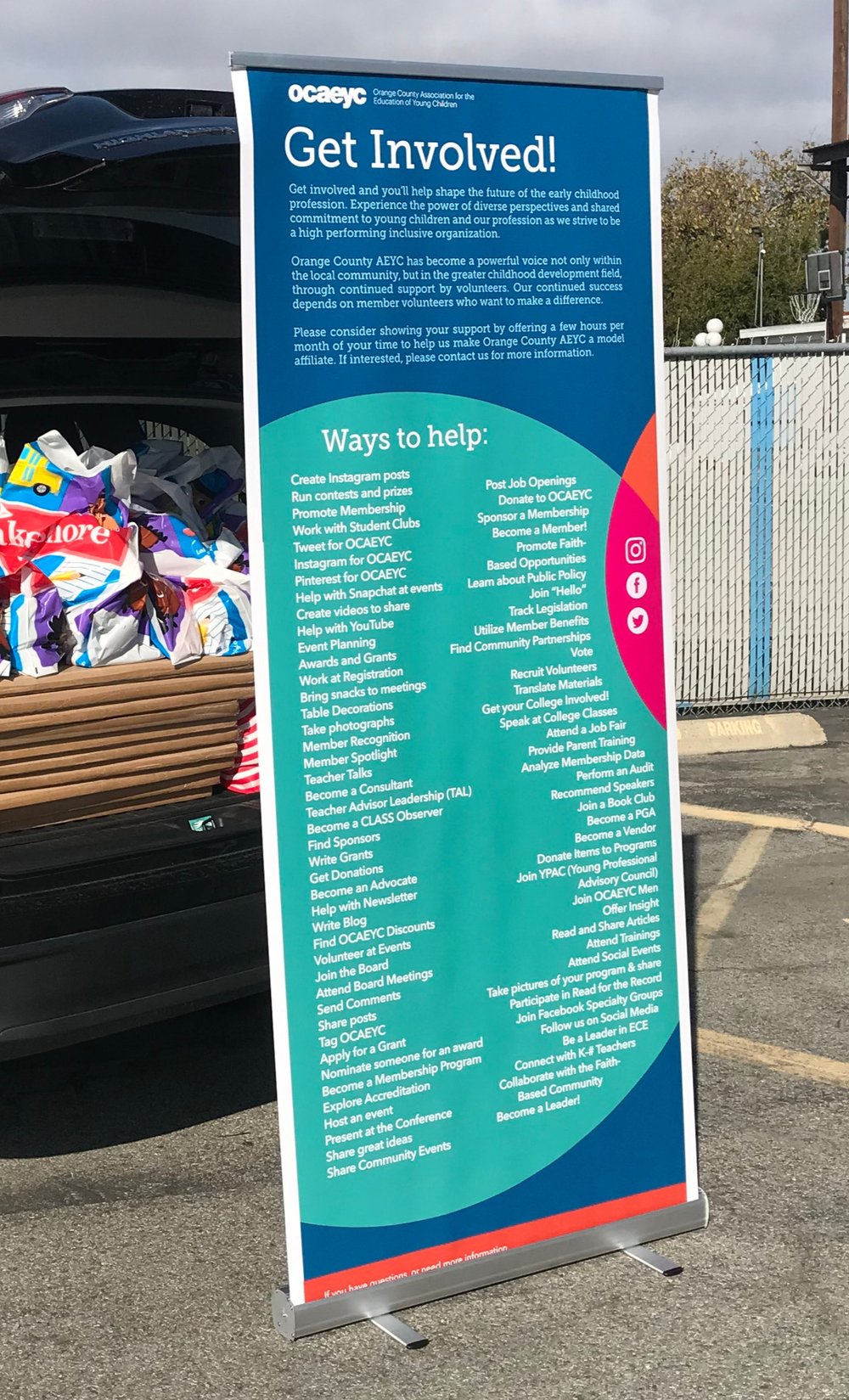 Support Our Work

You can donate to OCAEYC and support our work. Donations are used to provide professional training and support to early educators which includes an annual conference, workshops, and scholarships to conferences. It also allows us to expand our ability to advocate for public policy that supports the well-being and success of children. Visit our About Us page to learn more about who we are and the work we do.

You can also support our work by choosing the Orange County Association for the Education of Young Children as your charitable organization when you shop on Amazon Smile.

Read the OCAEYC Newsletter!

We publish a Quarterly Newsletter that we distribute via email. Sign up below to receive newsletters, alerts, and informational emails from OCAEYC.