Congratulations to our 2020 awardees
Thank you to everyone who applied for OCAEYC Grants and/or nominated people for Outstanding Professionals and Programs this year. We had over 87 people apply for awards and grants this year, the most ever! The awards and grants committee are honored to recognize the following awardees for 2020.
Grants- Each awardee will receive $300 to support the grant they applied for along with an OCAEYC Standard Membership.
Outstanding Professional and/or Program- Each awardee will receive a certificate of recognition and conference registration for the 2021 OCAEYC Conference.

Play Matters
Collette McClellan- Saddleback College Child Development Center
Education Matters
Ingrid Cabrera-
Garden Grove School District

Advocacy Matters
The LBGTQ Center OC

Outstanding Professional
Joan Lundbohm-
Director Our Saviors Preschool, San Clemente
Outstanding Professional-Dr. Seema Choudhary- Director/Owner Montessori Preschool Irvine & Lake Forest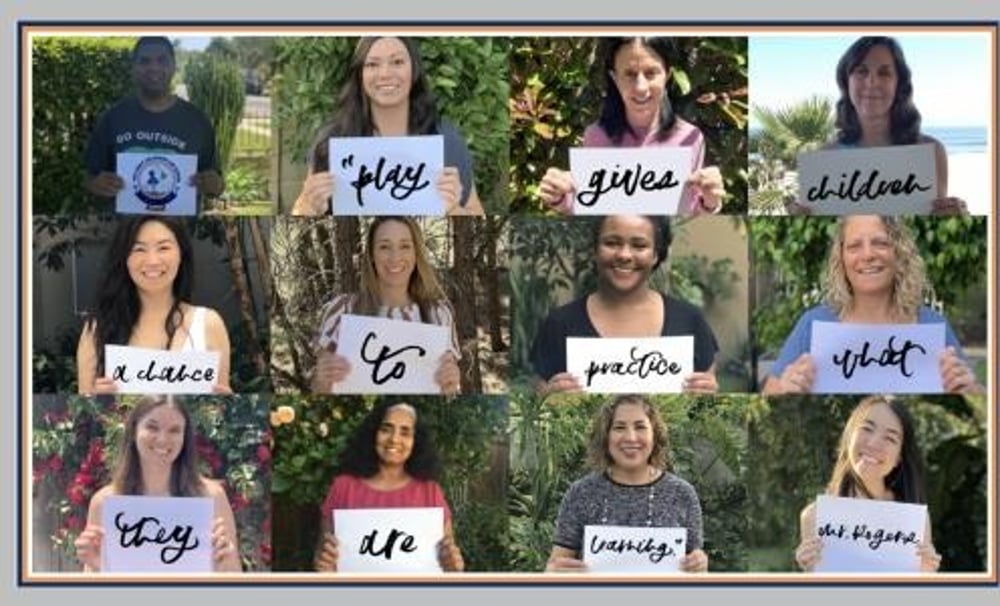 Outstanding Program
Orange Coast College Lab School
The Early Childhood Lab School serves as a teacher demonstration site and works in collaboration with the Early Childhood Education (ECE) department at OCC. Lab School teachers implement an emergent curriculum and create Reggio Emilia inspired classroom settings. Teachers utilize the California Preschool Learning Foundations and Frameworks on a daily basis. In April 2020, Distance Learning became a new reality for the Lab School community as a whole. The teachers had no hesitation during this time. Remote learning was foreign, yet they stepped it up and developed at home learning plans. Zoom calls are being held 2xs a week keeping children and families connected. Curriculum plans are sent out to parents weekly and pictures of children engaging are posted on different media accounts for all to see. This program meets the criteria for Outstanding ECE Program because of its model to provide a "lab" for hands-on real-world experience for ECE students and mostly because of the Lab School teachers who educate not only our youngest learners but college students and parents.